I really am confused by all my mixed emotions at the moment. I am so excited to place my first order from the new catalogue next Wednesday but at the same time I am really sad to be saying goodbye to so many favourites from the current catalogue. I know this shouldn't be an issue as I could still hold onto them and craft with them. But in reality I know that as a demo trying to run a business I will never do that as I will never have time.
So there will be a lot of products that I will be wishing farewell to and the Happy Birthday Thinlits die is one of those that I will find it hard to part with.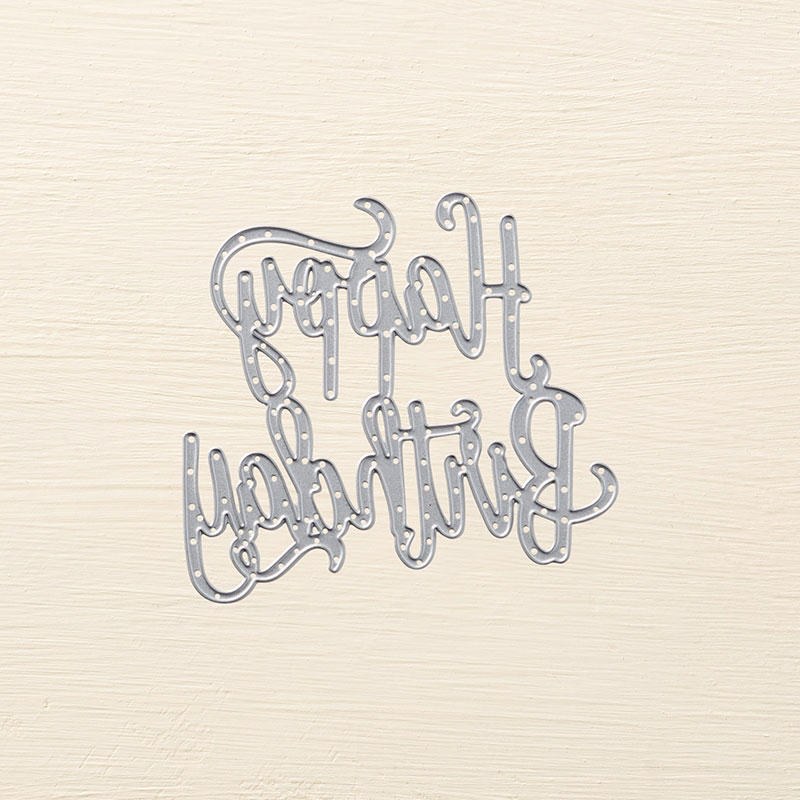 I have made so many lovely projects with this in the past - I thought I'd take a stroll down memory lane today.
First off these are the very first cards I made with it to showcase that year's new In Colors.
Here is one of them in close up - and reminds me of another favourite we will be losing. Berry Burst - how will I manage without it?
And then we have a couple of little notecards I made with Washi tape and the die. Very simple to do!
This next card was made for a class I ran - the participants all enjoyed making it!
The die is not just useful to make cards. Here I have used it on gift bags!
And I have left the best til last - at least in my opinion. This is the card I made with the die that really is my favourite - and yes, of course it had to have a rainbow!
Hope you all have a great day. I tend to only work a half day on Fridays so am off out with some friends this afternoon - hope it is sunny!
All the products I have used to make this project are all available from my online shop. Simply click "Shop Now" button on the top of this page or click any of the images below to go direct to that item in my online Stampin' Up! shop. If you order from my online shop please use my monthly shopping code (below) to receive a free thank you gift from me as I really appreciate your business. (If your order is £150 or more then please do not use my code as you will earn Stampin' Rewards in your own right and can choose your own freebies!)
If you would prefer a more personal service, have any questions or need help with your order, please either send me an email or give me a ring. I'll be more than happy to help. You can also find me on Facebook, Instagram, Pinterest and YouTube - links on the left of this page.
Product List